New Book :Women and Men in the Qur'ān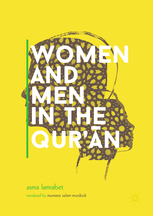 This book distinguishes Islam as a spiritual message from the sociopolitical context of its revelation. While the sacred text of the Quran reveals a clear empowerment of women and equality of believers, such spirit is barely reflected in the interpretations. Trapped between Western rhetoric that portrays them as submissive figures in desperate need of liberation, and centuries-old, parochial interpretations that have almost become part of the "sacred," Muslim women are pressured and profoundly misunderstood. Asma Lamrabet laments this state of affairs and the inclination of both Muslims and non-Muslims to readily embrace flawed human interpretations that devalue women rather than remaining faithful to the meaning of the Sacred Text. Full of insight, this study carefully reads the Qur'an to arrive at its deeper spiritual teachings.  
https://www.palgrave.com/us/book/9783319787404#aboutBook
À propos de l'auteur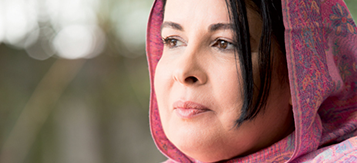 Native de Rabat (Maroc), Asma Lamrabet, exerce actuellement en tant que médecin biologiste à l'Hôpital Avicennes de Rabat. Elle a exercé durant plusieurs années (de 1995 à 2003) comme médecin bénévole dans des hôpitaux publics d'Espagne et d'Amérique latine, notamment à Santiago du Chili et à Mexico.