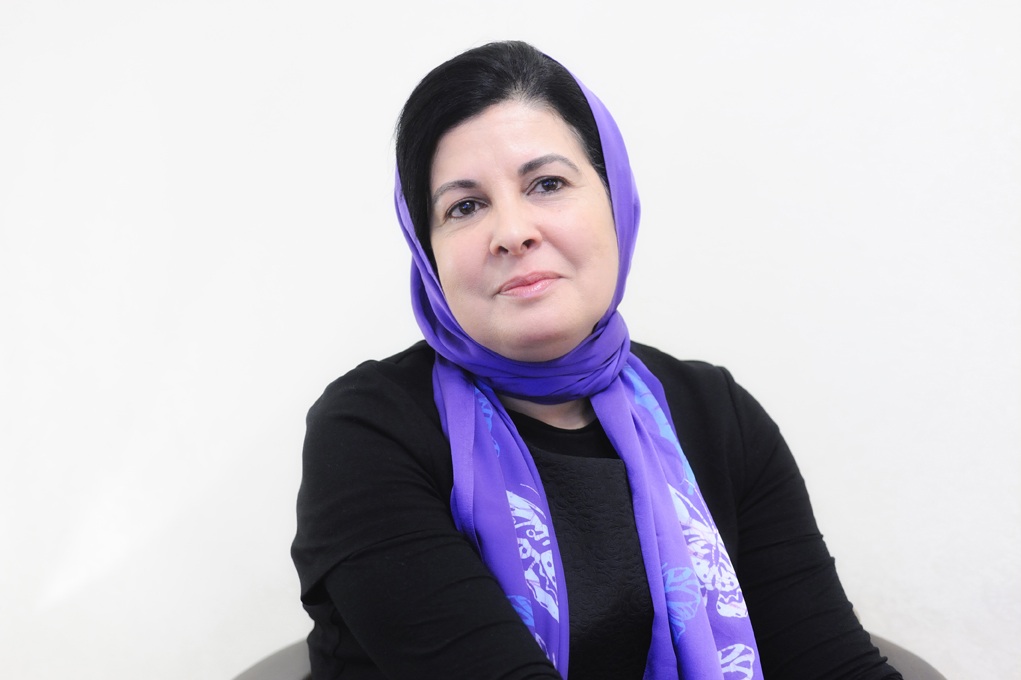 Being originally from Rabat (Morocco), Asma Lamrabet is currently working as a pathologist in Avicenna Hospital. For many years (from 1995 to 2003), she had been a volunteer doctor in public hospitals in Spain and Latin America, mainly in Santiago de Chile and Mexico.
Accordingly, she has been involved in reflecting on women's issues in Islam for many years. She also delivered many lectures on this topic at various conferences all over the world. In this regard, she focuses on rereading Holy Scriptures from a feminist perspective.
From 2004 to 2007, she was the coordinator of a research and reflection group on Muslim women and intercultural dialogue in Rabat-Morocco.
She was appointed the president of GIERFI (International Group of Studies and Reflection on Women and Islam) in 2008 located in Barcelona. 
She has been the Director of Studies and Research Centre on Women's Issues in Islam of Rabita Mohammadia des Ulemas located in Rabat, Morocco since 2011: http://www.annisae.ma/
Asma Lamrabet is also the author of many articles tackling Islam and women's issues, as well as other numerous books, namely:
« Musulmane tout simplement » (Muslim woman, very simply) 2002, edited by Tawhid Edition, France.
« Aïcha, épouse du prophète ou l'islam au féminin » (Aïcha, the prophet's wife or women's Islam) Tawhid Edition, France.
"Muslims and Quebecers hand in hand for peace", Co-author of a multi-authored book published by Lantcôt Editions, Quebec – Canada.
« Le Coran et les femmes: une lecture de libération » (Qur'an and women: reading of liberation) Tawhid Edition, France.
« Femmes-Islam-Occident: chemins vers l'universel » (Women-Islam-the West: ways towards the universality) published by La Croisée des Chemins Editions in Morocco, and Séguier-Atlantica Edition in France. 
Her last book: "Femmes et hommes dans le Coran: quelle égalité?" (Women and men in the Qur'an: which equality?) Al-Bouraq Paris France Editions, available in public libraries since March 2012. She received the Social Sciences Award  2013 by the Arab Woman Organization, for her last book.